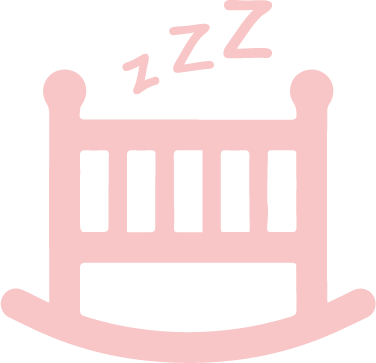 As your Newborn Care Specialist, She Will:
Provide exceptional care for your baby; 

teach you how to bottle &/or breastfeed your baby, burp, bathe, dress and properly swaddle.

Work with you to get your baby on an eat/awake/sleep schedule, which is vitally important for 

healthy sleep habits.

Teach your baby how to sleep through the night, so that baby and you can be well rested, allowing you to enjoy this little miracle to the fullest.

Offer sound advice and help guide the family in the right direction, using her vast experience and knowledge, 

making sure this is the most exciting and enjoyable time.
Nighttime Care and Sleep Training
Desiree will come in Sunday -Thursday or Monday – Friday from 10p – 6a. She can take over complete care, allowing you to get some rest or come in and assist with the care of your baby. She will be working with your baby to get him sleeping through the night. She will be monitoring your baby throughout the night and maintaining a nightly log sheet tracking your baby's nightly events. You will also work together to create a daytime/nighttime schedule for the baby that fits comfortably with the lifestyle of the family. You will be implementing an eat/awake/sleep schedule to ensure healthy sleep habits, which is vitally important for the health and happiness of your baby. Nighttime care includes, but is not limited to the following:
Infant Sleep Training
Breastfeeding help & support
Education and support on parenting issues and baby's needs
Circumcision care
Cord care
Restocking baby care items in the nursery
Cleaning/sterilizing/preparing next day bottles
* Hours/ Nights can vary depending on what works best for your family.
* If you are wanting nighttime care, it is best to get it booked as soon as possible, as Desiree can often be reserved 8 months in advance to the arrival of baby.
Infant Sleep Training (10PM-6AM Care)
Infant sleep training is important to prevent future toddler sleep problems. If an infant is not properly trained to sleep, he will grow into a toddler that still experiences the same sleep problems that he had as an infant. Infant sleep training takes some time and dedication on the parent's part but is well worth the effort. There are many infant sleep training methods being taught to parents with baby's that don't sleep well. She will discuss the options and decide which method will work best for you. Teaching your baby healthy sleep habits is one of the best things you can do for him. You will be giving your baby the "gift of sleep" and he will be the happiest baby around!
Ready to Start Sleeping Again?